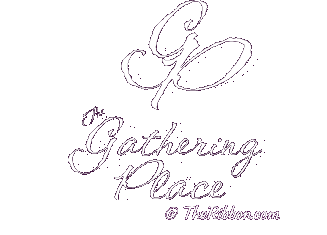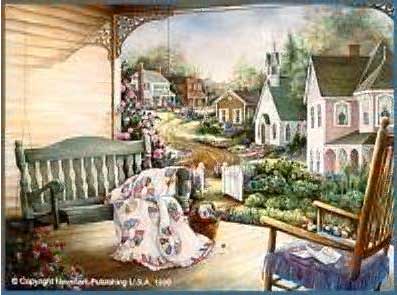 This image courtesy & copyright of artist, Paula Vaughan.
Dedicated to the loving memory of our dear friend, "AlzJane198" - Jane Levy. It is our hope this room will continue to inspire, teach, and show compassion to all who enter, in the "caregiving spirit" Jane taught us.
This is a chatroom where people dealing with Alzheimer's can "Gather" at any time just to relax and talk to folks who care and understand. The "Pay It Forward" concept is what has made our room so successful over the years. Folks can "Gather" from 6:00-8:00 PM PST; 7:00-9:00 PM MST; 8:00-10:00 PM CST; and 9:00-11:00 PM EST Monday through Friday. The site will not officially operate on the weekends, however, folks are welcome to "Gather" during those same hours in hopes of catching someone home to visit with. Everyone who enters is responsible for keeping the room "clean" and making all who enter feel welcome and comfortable so they feel free to express their feelings, thoughts, laughter, tears, and fears.
Please remember this is your place to come in and have fun, let your hair down. This is "your" time to unwind. However, when a new person enters the room, we need to pay complete attention to the person. The same applies to someone who has been with us for a while; if they state they have a problem, then we pay attention. Also, please remember the opinions expressed in this room belong to the expressor and, therefore, no opinion is wrong. Please respect the person for their ideas! We offer no legal or medical advice on our site; rather a site to find a wealth of personal practical solutions from people who have been there and done that. And last but certainly not least, hugs, laughter, tears and shoulders are to be shared freely!
Second Home
When our loved one is first diagnosed,
we feel that all of our hope is lost.
Wondering what kind of life will remain
and will our home be normal again?

Alzheimer's is a cruel disease,
taking away their mind with ease.
Soon they begin to fade away
and we must watch day after day.

Feeling the need for more information,
we search the net for any explanation.
One link that comes right out of space,
takes us straight to The Gathering Place.

Once we are there, we read and browse.
That first page gives us the operating hours.
We sign up for The Ribbon newsletter.
So much info, we start feeling better.

Finally we reach The Gathering Place.
The only thing missing is seeing a face.
Everyone there is so friendly and kind.
Helping us, is foremost on their minds.

Now we know that we aren't alone,
with our new family and our second home.
Love, friendship and support to embrace.
The best medicine we've found is The Gathering Place.




Do you have questions? Contact Linda@theribbon.com

"The Gathering Place @ TheRibbon.com" does not rate, evaluate or endorse any of these sites or vouch for content therein. "The Gathering Place @ TheRibbon.com" certainly hopes and intends that you will be aided in your quest for Alzheimer's and related dementia and/or caregiving and health information by many of the websites listed on this page.
© 1998-2023 TheRibbon.com - Care for Caregivers
Contact Us | Legal Notice